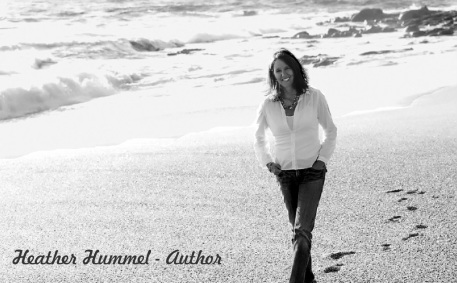 Let Heather Hummel Ghostwrite Your Professional Bio

"Heather did a phenomenal job on my bio!! I will be recommending her to many others!
Her work truly exceeded my expectations."
- Angie

When Heather taught writing workshops through Barnes & Noble, the first exercise she had her students do was to write their bio. Every single one of her students hated it, but luckily they didn't hate her for making them do it. Kind of like kids knowing they need to eat their veggies, adults know how important a well crafted professional bio is.
By the end of that first class, they all got to take a well crafted bio home to stick on their refrigerator, and they even came back for the next class to see what hoops she'd make them jump through next.
That teaching experience taught Heather that adults really do hate writing their own bios. So, luckily for you or anyone you know who needs a bio written, she is taking the pressure off and is offering her services for $45 (up to 300 words). Why? Because she LOVES writing bios.
Ready to Order Your Bio?
1. Submit Details:
If you need a Bio or "About Me" written for your website, social media, or business materials, submit the basic ingredients via the
Contact Form,
and Heather will bake you up a bio that's sure to gain a prime spot on your fridge and your website.
2. Submit Payment:
$45 Bios are limited to 300 words. Add an extra $20 per 150 words
Need it fast? Just drop another $10 in the till and she'll turn it out in 36 hours.
Payments are made via
PayPal
to Heather_Hummel@yahoo.com or
contact
Heather for alternative payment methods or any other questions.
Clients' amazing words about their bios:
"Heather, all I can say is WOW! This bio is PERFECT. This was a daunting task for me and I spent so much time trying to figure out how to piece all of my experience together. You did it! I love it, THANK YOU, THANK YOU!!!" - Lauren
***
"I am so happy with Heather's work. She absolutely exceeded my expectations. Great communication and delivered way ahead of deadline. She managed to piece together all of my diverse work experience into a beautifully concise bio that highlights exactly what I was looking for. Thank you so much!!!!" - Lauren
***

"To say that Heather is a talented writer would be an understatement. Gifted is only slightly better...Ingenious is probably the best.
The bio that she created for me actually made me fall in love with myself. She elevated my description from blase to stellar. Thank you, Heather!" - Summer
***
"Heather is amazing! Excellent customer service and her writing skills are out of his world. Hire her today." - Ryan
***
"Heather is awesome! Not only is her work awesome she is a pleasure to work with! I am now a loyal customer!" - Starr-Nicole
***
"Wow! Heather's work is very detailed. She uses just the right words to spice up the bio and help people take action to contact me. Thank you, Heather! I would use your services again." - Johanna
***
"Two thumbs up for Heather's outstanding work! She's also responsive and easy to work with. Highly recommend for anyone who wants a professional bio done." - Jo