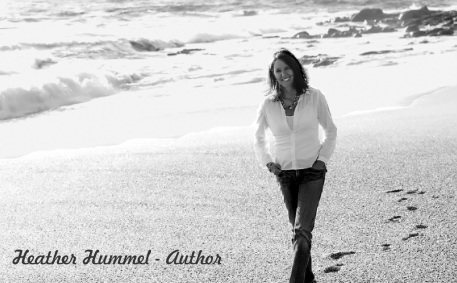 Heather Hummel
Award-Winning, Best-Selling Author


Heather Hummel has penned over a dozen books (and counting) as a ghostwriter. Her clients include corporations, politicians, philanthropists, dating coaches, real estate agents, public figures, and business leaders. With experience in both traditional and independent publishing, Heather's diverse background and knowledge of the industry appeals to many authors seeking a qualified ghostwriter.
By personal request from Arianna Huffington, Heather is a featured blogger in the Arts & Culture section of the
Huffington Post
. Her article titled
"Why Agents Reject 96% of Author Submissions"
gained remarkable attention in the industry, including ReTweets from
Publishers Weekly
and many quality literary agents.
Television, print, and radio coverage for her clients' books include: The Today Show and other regional shows;
Publishers Weekly
,
USA Today
and the
Washington Post
; and in magazines that include:
Health, Body & Soul
,
First
, and
Spry Living
, a combined circulation of nearly 20 million in print alone. A contributing author in
Successful eBook Publishing: The Complete How-to Guide for Creating and Launching Your Amazon Kindle eBook
by David Wogahn, Heather shares her wisdom in a chapter on ghostwriting.
Heather's second career is as a land and seascape photographer. Her work is represented by
Agora Gallery
in the Chelsea District of New York City. A graduate with High Distinction from the University of Virginia, Heather holds a Bachelor of Interdisciplinary Studies degree with concentrations in English and Secondary Education.
Awards
2009 Mature Media Awards, Merit Award:
Gracefully
2009 New York Book Festival, Women's Literature:
Whispers from the Heart
Noted as a top
"Books for Grownups"
by
Publishers Weekly
:
Gracefully
Essays: Messages of Hope and Healing (Sunpiper Media, 2006)
Blue Ridge Anthology
(Cedar Creek, 2007)
Land and Seascape Photography
In addition to ghostwriting, Heather has written two books on photography for Amherst Media: Master Low Light Photography and Photographing Water.
Heather's camera has also been known to capture the images of celebrities and public figures that include: Deepak Chopra, Arianna Huffington, Ray Romano, Huey Lewis, Kenny G, and more.
Visit Heather's Photography Website
Follow Heather on Instagram